Welcome
Congratulations, today you are one step closer to the New You you're aspiring to be, or...
the Old You to which you're trying to return. Imagine feeling empowered and on a positive path to growth and well-being. Many clients are surprised to find out that by time they enter our door for the first time, 90% of the work they need to complete has already been accomplished.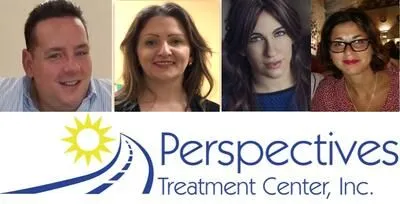 We are Perspectives Treatment Center. Our mission is to bring Exceptionally Compassionate and Empowering Care to every Client and every Client System. We are a concierge Behavioral Health group practice, meaning we are small by design. It's our philosophy that this is the only way to properly deliver the finest care. We specialize in treating those with Psychiatric issues as well as the many forms of Addiction, including Co-Dependency. Our treatment philosophy is solution-focused therapy with an intense focus on helping you remove the barriers that are currently blocking you from uncovering your true potential, and leading a life that is worth celebrating. While we can't change difficult situations of the past, we can work together to better understand and resolve challenges in your life. By applying complementary therapy approaches and techniques, we will unearth long-standing behavior patterns or negative perceptions that may be holding you back from experiencing a more fulfilling and meaningful life.
If you're looking for extra support and guidance through a challenging situation or you're just ready to move in a new direction in your life, We can't wait to work with you to help you achieve your goals.

There is no shame in needing help, only in failing to get the help you need. We warmly invite you to take that step today and call or email us for a consultation. We look forward to hearing from you.