Perspectives enjoys it's wonderful reputation because of the clinicians that make up our team .
Stephen R. Kinsella, MSW, LCSW, CASAC.
Stephen earned his Master's in Social Work (MSW) from Fordham University's Graduate School of Social Service. He is the Chief Clinical Officer for Perspectives Treatment Center and its Early Recovery Program. Stephen has practiced as a Clinical Social Worker for over 25 years. His specialty is treating Psychiatric Disorders and Chemical Dependency. Previously he has been a strategic advisor to St. Vincent's Medical Center's Westport Campus, inpatient Substance Use Disorder & Detox program. Stephen has served as Clinical Director for northern New Jersey's award winning High Focus Centers. He designed and implemented the Chemical Dependency Intensive Outpatient Program for St. Vincent's Westchester's Maxwell Institute. Stephen was a Senior Therapist on the men's Dual Focus unit at Arms Acres. He has also worked as a school based Intervention Worker for New York's Archdiocesan Drug Abuse Prevention Program (ADAPP).
Jennifer DiDonato, MA, LPC.
In addition to being a Master's prepared, Licensed Professional Counselor for over 19 years, Jennifer is also a trained Art Therapist. Jennifer is the Clinical Director of the Men's Early Recovery Program (ERP) at Perspectives. Prior to Perspectives, Jennifer was the Chief of Clinical Operations at Wexford Behavioral Health. Jennifer worked at Hall-Brook, St. Vincent's Westport for over 12 years. While there Jen worked on the Child & Adolescent unit, Adult unit and The Women's unit. Jennifer designed and implemented a Substance Use Disorder Recovery treatment protocol for the St. Vincent's Detox program.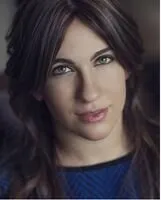 Becky Mayer, MSW, LCSW.
Becky earned her Master's of Social Work degree (MSW) from Fordham University. Becky is the Director of Trauma & Recovery for Perspectives Treatment Center. She is DBT Certified in (Dialectical Behavioral Therapy) as well as EMDR (Eye Movement Desensitization & Reprocessing) modes of treatment. She runs Perspective's weekly DBT group for those suffering from Anxiety & PTSD. She specializes in helping those with trauma issues as well as relationship challenges. Becky is a brilliant and truly gifted clinician. While she is warm, affable and engaging, she is also highly educated & extremely proficient in practicing the science of her craft. Becky is one of the very few clinicians who is able to smoothly combine all the academic & research world has to offer with a clinical style that is compassionate, empowering and compelling. Becky works with individuals, couples, families, adults & adolescents.
Courtney Young, MSW, LCSW, LNHA.
Courtney is a proud graduate of Boston University's School of Social Work. She has been in active practice as a Clinical Social Worker for over 16 years. In addition to her Private Practice, Courtney is the Administrator of a local, nationally prominent Skilled Nursing Facility. While her expertise is in treating Mood Disorders and other Psychiatric Illnesses, she has extensive experience in helping Families in Crisis, particularly Care Givers who find themselves being responsible for both their parent(s) as well as dependent children. These Caregivers, known as the Sandwich Generation face unique challenges that are all but intolerable without the support of a caring clinician who knows the dynamics of these issues. Courtney operates as an freelance consultant for families on issues such as Dementia, Alzheimer's, and the application process for supervised care. Courtney speaks Spanish fluently.